(Dyslexia Therapist Training Cohort) Dyslexia Identification and Report Interpretation in the FIIE - 31601
This session uses TEA resources to summarize the amendments to 19 Texas Administrative Code (TAC) 1040(c)(9) and eligibility criteria for a specific learning disability (SLD). In addition, participants will examine key updates to the Texas Dyslexia Handbook 2021 related to evaluation, which (1) states the evaluation procedures for dyslexia as a specific learning disability under federal and state law, (2) reviews the required and additional data to gather and interpret for an evaluation for dyslexia, and (3) outlines the role of the multidisciplinary team to review data for the determination of dyslexia as a specific learning disability; (4) discuss results and report interpretation in the FIIE.
Audiences
Dyslexia Interventionist, Diagnosticians
Prerequisite/Special Notes
This session is open to the Dyslexia Therapist Training Cohort by passcode.
Session 57634
Fee Please log in to see fees.
Seats Left 25
T-TESS 1.2,4.3
Registration Deadline 8/29/2023
Credit Type Continuing Professional Education
Duration 06:00
T-PESS
Robin Hudson MA LSSP , Aimee Seaberry M.Ed. ESC Region 11
This is a restricted enrollment workshop. A password is required for registration.
Enter Password:
Incorrect password, please try again






Checking...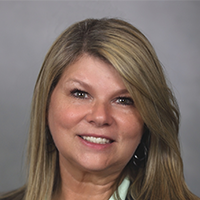 For assistance contact:
Robin Hudson
Special Ed. Specialist Evaluation
rhudson@esc11.net
(817) 740-3603