See Me. Know Me. BE ME!! - An Immersion Experience - Fall 2020
Online

- 26322

Learn what a Specific Learning Disability looks like and feels like. The course opens by establishing "the why." The learning journey continues with hands-on interactions/simulations, video examples, guiding prompts, and learner reflection. Learners walk through evidence-based support strategies for struggling students. The last section of the course helps learners understand how to identify and leverage student strengths and then apply knowledge of strategies for a student case study. As learners engage in this self-paced, online course, UDL Guidelines are modeled for participants by providing multiple means for the "WHY," "WHAT," and "HOW" of this learning. Participants will have ongoing access to the content and a bank of strategies to meet the just-in-time demands of today's classroom instructional planning. Weekly office hours will be available as ongoing support.
Audiences
Teacher - General Education, Teacher - Special Education, Principals, Assistant Principals, Charter School Personnel, Community, Diagnosticians, Parents
Prerequisite/Special Notes
None Learning Objectives: Educators will- ** Understand what a Specific Learning Disability looks like and feels like **Understand specific cognitive processes/abilities/areas that are evaluated **Describe academic difficulties associated with the cognitive areas. **List specific instructional Considerations teachers should include when planning lessons. **Revise a lesson plan to include intentional planning for differentiation.
Session 49760
Fee Please log in to see fees.
Seats Left 139
T-TESS 1.3,1.4,2.4,3.1
Registration Deadline 9/14/2020 12:00 am
Credit Type Continuing Professional Education
Duration 12:00
T-PESS 1B,1C & 1D
Reghan Russell ESC Region 11, Stefanie Cassels ESC Region 11
This session is closed for registrations.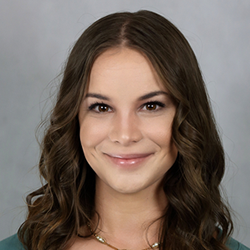 For assistance contact:
Reghan Russell
Instructional Content Coach
rrussell@esc11.net
(817) 740-7637