Building a Foundation for Thinking Classrooms in Elementary Mathematics - 31800
Join us for an inspiring series centered on the book, "Building Thinking Classrooms" by Peter Liljedahl. This series serves as an introduction to the book, providing you with invaluable insights into cultivating an engaging and dynamic learning environment. This series will include four sessions for elementary teachers. Attendance at session 1 is required in order to attend subsequent sessions.

Day 1 - During this session, we will explore Toolkit 1, which sets the foundation for creating a thinking classroom culture. By incorporating the toolkit's principles and strategies into your teaching practice, you can create a classroom environment that nurtures curiosity, problem-solving, and collaboration among students.

Day 2 - Where the first session is all about student behavior in a thinking classroom, the second session in the series is all about teaching practice. This session, focused on Toolkit 2, will require you to make some fundamental changes to the ways in which you do things that are part of the very fabric of teaching. You will have to think about when, where, and how you deliver instruction.

Day 3 - Once the practices in the second toolkit have been implemented, you are ready to start creating flow in your classroom, and here is where you will begin to truly reap the benefits of building a thinking classroom. The implementation of Toolkit 3 will allow you to effectively manage the flow in your classroom and allow students to take meaningful notes about their learning.

Day 4 - This final session is focused on assessment in the thinking classroom. The assessment practices are where we see some of the biggest changes in student behavior and student performance. Once you have built the thinking classroom through to this level of implementation of Toolkit 4, you are ready to start assessing in the thinking classroom.
Audiences
Teacher - Elementary (Grades 1-5), Teacher - Early Childhood/PreK/Kindergarten
Session 57923
Fee Please log in to see fees.
Seats Left 32
T-TESS 2.2,3.1
Registration Deadline 10/27/2023 12:00 am
Credit Type Continuing Professional Education
Duration 18:00
T-PESS
Kelsie Lumadue ESC Region 11, Caitlin Cook ESC Region 11, Michelle Green ESC Region 11, Rebecca Ramirez ESC Region 11
This session is closed for registrations.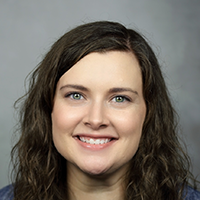 For assistance contact:
Kelsie Lumadue
Instructional Content Coach
klumadue@esc11.net
(817) 740-7523