Introduction to an Individualized Education Program (IEP) for Dyslexia (2023-2024) - 31584
Have you ever wondered about the purpose of an IEP and what you need to know related to IEP development for students with dyslexia? This session will help you understand the components of an Individualized Education Program (IEP) and how important they are for guiding instruction, providing appropriate supports and services, and helping students with dyslexia be successful in their learning. Dyslexia interventionists and special education teachers will learn about their roles in preparing for an ARD/IEP meeting, what to expect during the ARD/IEP meeting, and best practices for implementing IEPs after the meeting. In addition, participants will be provided resources they can reference for additional guidance. This session is aligned with the Dyslexia, IEP Content and Development, IEP Implementation, Least Restrictive Environment, State Assessment Participating, Properly Constituted ARD, and Data Analysis component(s) of the TEA-required self-assessment.
Audiences
Charter School Personnel, Dyslexia Interventionist, Teacher - Special Education, Assistant Principals, Instructional Leaders, Principals, Teacher - General Education
Session 58639
Fee Please log in to see fees.
Seats Left Wait list full
T-TESS 1.3,2.1,2.2,2.3,2.4,2.5,4.3
Registration Deadline 1/26/2024 12:00 am
Credit Type Continuing Professional Education
Duration 06:00
T-PESS 1C & 1D,3B,4B,5B
Marci Harkins ESC Region 11, Beth Hewett ESC Region 11, Christi Perkins ESC Region 11
This session has reached its capacity, and is no longer open for enrollment.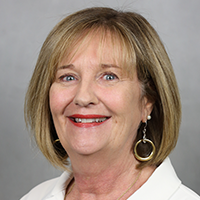 For assistance contact:
Beth Hewett
Instructional Specialist Dyslexia
bhewett@esc11.net
(817) 740-7505