Understanding Emotional Disturbance and Evidence-Based Practices for Teaching Replacement Behaviors - 31389
The Emotional Disturbance disability category is perhaps the most subjective and challenging for school personnel to understand. In this interactive session, participants will review the federal definition of Emotional Disturbance and the associated characteristics commonly seen with each of the five criteria. The workshop will also explore the differences between Emotional Disturbance and Social Maladjustment and provide school psychologists with tools to help distinguish the two. School personnel participants will have the opportunity to explore and practice using evidence-based practices (EBP) to teach pro-social replacement behaviors. Evidence-based practices that will be discussed in this training include Behavioral Skills Training (BST), Social Narratives (SN), and Video Modeling (VM).
Audiences
LSSP (Licensed Specialist in School Psychology), Psychologists, Teacher - Special Education, Assistant Principals, Coordinators, Counselors, Diagnosticians, Directors, Principals, School Resource Officer, Teacher - General Education
Session 57294
Fee Please log in to see fees.
Seats Left 15
T-TESS 2.4,3.1,3.2,4.3
Registration Deadline 9/25/2023
Credit Type Continuing Professional Education
Duration 06:00
T-PESS
Robin Hudson MA LSSP ESC 11, Michael Tucker MEd BCBA LBA ESC 11

Adding session to the cart, please wait...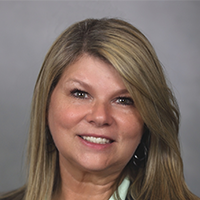 For assistance contact:
Robin Hudson
Special Ed. Specialist Evaluation
rhudson@esc11.net
(817) 740-3603