DMAC Academy 21-22, Day 2: Online Testing & Local Assessments in DMAC Face-Face & Virtual - 28955
Day 2 focuses on Online Testing and Local Assessments. Use local data in DMAC to efficiently drive student growth and improve instruction. Create quality assessments aligned to STAAR standards using the TAG test item bank and collect data in TEKScore (via Online tests, OMR or Plain Paper test forms, or manual data entry). Effortlessly analyze results by customizing the options of your favorite reports under the one-click settings included with the Teacher Dashboards.
Audiences
Assistant Principals, Principals, Teacher - Elementary (Grades 1-5), Teacher - General Education, Teacher - High School (Grades 9-12), Charter School Personnel, Coordinators, Instructional Leaders, Teacher - Bilingual Education Program, Teacher - Early Childhood/PreK/Kindergarten, Teacher - Gifted Talented/Advanced Academics, Teacher - Middle School (Grades 6-8), Teacher - Special Education, Teacher Supervisors
Prerequisite/Special Notes
DMAC user, or anyone interested in learning more about DMAC; bring your own laptop or device
Session 53720
Fee Please log in to see fees.
Seats Left 11
T-TESS 1.2,4.3
Registration Deadline 6/29/2022
Credit Type Continuing Professional Education
Duration 06:00
T-PESS 1A,4B,5D

Adding session to the cart, please wait...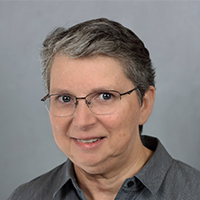 For assistance contact:
Nancy Copeland
Deputy Executive Director Assistant to Technology
ncopeland@esc11.net
(817) 740-7585