Navigating ADA & Section 504 Compliance - 32113
Unlock the legal intricacies of ADA and Section 504 with this captivating professional development series consisting of six two-hour virtual sessions. In this comprehensive program, you'll delve into crucial topics that shape equal access and non-discrimination in educational and workplace environments. Through a series of dynamic sessions, you'll gain invaluable insights that will enhance your understanding of these critical regulations. The sessions, which are provided by legal experts who specialize in education law, include Session 1: ADA/504 Basics: Introduction to the Americans with Disabilities Act (ADA), Session 2: Legal Update from the Courts: Requests for Accommodations by Employees under the ADA, Session 3: Students and the ADA/504: Guidance on Compliance, Session 4: Discrimination and Retaliation: Recent Court Case Updates, Session 5: Responding and Investigating Allegations, and Session 6: Accessibility and School Facilities. Transform your understanding and elevate your commitment to fostering equal opportunities and inclusivity. This series addresses the Child Find, FAPE and LRE components of the TEA required self-assessment.
Audiences
Assistant Principals, Coordinators, Federal Program Directors/Coordinators, Principals, Directors, Superintendents/Chief Executive Officers
Session 58373
Fee Please log in to see fees.
Seats Left 88
T-TESS
Registration Deadline 7/9/2024
Credit Type Professional Development
Duration 12:00
T-PESS
Beth Hewett ESC Region 11
This session has already started, so it is ineligible for a refund. Are you sure you want to register?


Adding session to the cart, please wait...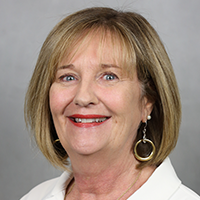 For assistance contact:
Beth Hewett
Instructional Specialist Dyslexia
bhewett@esc11.net
(817) 740-7505