ESC Region 11 - Dyslexia Therapist Training Introductory Seminars (Take Flight: A Comprehensive Intervention for Students with Dyslexia) - Cohort 2 - 30834
This series of five one-day seminars is a required component of the ESC Region 11 Dyslexia Therapist Training Program. The seminars are offered throughout the school year during year one of the two-year program. The seminars provide just-in-time training on Take Flight components and ongoing feedback to the therapist trainees as they implement the curriculum with students. Only individuals enrolled in the ESC Region 11 Dyslexia Therapist Training will be able to register for this series.
Audiences
Dyslexia Interventionist, Teacher - Special Education, Teacher - General Education
Prerequisite/Special Notes
Employed by a Texas public, charter, or private school, hold a Texas teaching certificate, and hold a Bachelor's Degree or higher.
Session 56465
Fee None
Seats Left 2
T-TESS 1.1,1.2,1.3,2.2,2.3,2.4,2.5,3.1,3.2,3.3,4.3
Registration Deadline 8/31/2023 12:00 am
Credit Type Professional Development
Duration 35:00
T-PESS 1B,1C & 1D,5B
Margaret Abramo ESC Region 11, Beth Hewett ESC Region 11, Marci Harkins ESC Region 11
This session is closed for registrations.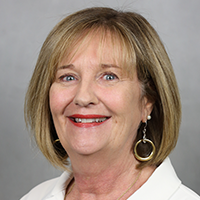 For assistance contact:
Beth Hewett
Instructional Specialist Dyslexia
bhewett@esc11.net
(817) 740-7505