ESC Region 11 Dyslexia Therapist Training - Cohort 1 - Year 2 - 30815
ESC Region 11 is offering Dyslexia Therapist Training utilizing Take Flight: A Comprehensive Intervention for Students with Dyslexia, a two-year curriculum written by the staff of Luke Waites Center for Dyslexia and Learning Disorders at Scottish Rite for Children. Take Flight builds on the success of its three previous dyslexia intervention programs: Alphabetic Phonics, the Dyslexia Training Program, and the Scottish Rite for Children Literacy Program. The Take Flight Curriculum aligns with the Dyslexia Handbook, 2021 Update instructional requirements. In addition to the Take Flight curriculum, participants will receive training in the evaluation of students with dyslexia, classroom techniques used for students with dyslexia, and strategies for conducting parent and teacher information sessions.
Audiences
Charter School Personnel, Dyslexia Interventionist, Teacher - Special Education, Teacher - General Education
Prerequisite/Special Notes
Successful completion of ESC Region 11 Dyslexia Therapist Year 1 Course and be employed by a Texas public, charter, or private school, hold a Texas teaching certificate, and hold a Bachelor's Degree or higher.
Session 56427
Fee Please log in to see fees.
Seats Left 10
T-TESS 1.1,1.2,1.3,2.1,2.2,2.3,2.4,2.5,4.3
Registration Deadline 5/26/2023 12:00 am
Credit Type Professional Development
Duration 24:00
T-PESS
Beth Hewett ESC Region 11, Marci Harkins ESC Region 11, Margaret Abramo ESC Region 11
This is a restricted enrollment workshop. A password is required for registration.
Enter Password:
Incorrect password, please try again






Checking...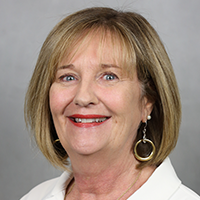 For assistance contact:
Beth Hewett
Instructional Specialist Dyslexia
bhewett@esc11.net
(817) 740-7505