Daring Teams Rollout Program (DTRP)
Virtual

- 27511

The Daring Teams Rollout Program (DTRP) is designed for individuals who have attended the 24-hour Dare to Lead Training. Individuals who register for this session have completed the Dare to Lead V1.0 training for 16 hours. During this scaling-up session, Natalie Fikac, CDTLF, will provide an update to the new Dare to Lead V 2.0 curriculum as well as detailed instructions for the DTRP. Those who participate in this additional 8 hours of training can become the "Coordinator and Lead-learner" of the DTRP with teams that they coordinate and learn alongside with in groups of 8-15. At the completion of this session, this cohort of Lead-learners will have at least four monthly cohort check-ins to seek guidance, support, and reflection space from Natalie Fikac. Courage Kits with needed materials will be mailed to participants at least one week in advance of the training.
Prerequisite/Special Notes
Dare to Lead V1.0 training for 16 hours
Session 51534
Fee Please log in to see fees.
Seats Left 2
T-TESS
Registration Deadline 4/19/2021 12:00 am
Credit Type Continuing Professional Education
Duration 08:00
T-PESS
Natalie Fikac Be Well Lead Well
This session is closed for registrations.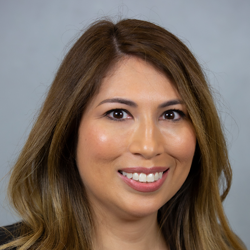 For assistance contact:
Sandra Benavidez
Secondary Counselor Coach
sbenavidez@esc11.net
(817) 740-3607