Prioritizing Excellence Conference - 27431
The Prioritizing Excellence Conference will bring together the best teaching, leading, and supporting strategies to meet the needs of ALL educational personnel. Participants will have the opportunity to prioritize their learning by either (1) selecting a specialized conference track that is best suited to their personal learning goals and needs or (2) creating an entirely personalized agenda to experience seminars, workshops, and tradeshows from all tracks. Additionally, the tracks provided will align to the Effective Schools Framework for those looking for specific offerings to prioritize their campus/district needs.
Audiences
Assistant Principals, Counselors, Principals, Teacher - General Education, Adaptive Physical Education Teachers, Administrative Assistants, Assessment Coordinators, Audiologists, Braille Transcribers, Bus Drivers, Business Personnel, CACFP (Child and Adult Care Food Program ) Personnel, Central Office Administrators, Certification Personnel, Charter School Personnel, Child Care Providers, Child Nutrition Personnel, Coordinators, CTE (Career and Technical Education) Personnel, Diagnosticians, Directors, Dyslexia Interventionist, ESC 11 Personnel, ESC Personnel, Federal Program Directors/Coordinators, Finance Officer, Higher Education Personnel, Human Resources Personnel, Instructional Leaders, Instructional Technology Personnel, Interpreters, Librarians, LSSP (Licensed Specialist in School Psychology), Migrant Education Program, Nurses, Occupational Therapists, Paraprofessionals, PEIMS (Public Education Information Management System) Staff, Physical Therapists, Principal Certification Candidate, Psychologists, School Board Members, School Health Personnel, School Resource Officer, School Safety Personnel, SFSP-Summer Food Service Program, Speech Therapists, Superintendent Certification Candidate, Superintendents/Chief Executive Officers, Teacher - Bilingual Education Program, Teacher - Early Childhood/PreK/Kindergarten, Teacher - Elementary (Grades 1-5), Teacher - ESL (English as a Second Language), Teacher - Gifted Talented/Advanced Academics, Teacher - High School (Grades 9-12), Teacher - Middle School (Grades 6-8), Teacher - Special Education, Teacher Certification Candidate, Teacher Supervisors, Technology/Technical Support Personnel, Title I, Part C, Carl D Perkins Grant SSA Members, Title I, Part C, Migrant SSA Members, Title III, Part A, Limited English Proficient SSA Members, Transition Specialists to Transition Personnel, TSDS (Texas Student Data System) Personnel, TxEIS, Webmaster
Session 53276
Fee Please log in to see fees.
Seats Left 389
T-TESS 1.1,1.2,1.3,1.4,2.1,2.2,2.3,2.4,2.5,3.1,3.2,3.3,4.1,4.2,4.3,4.4
Registration Deadline 7/22/2022 12:00 am
Credit Type Continuing Professional Education
Duration 06:00
T-PESS 1A,1B,1C & 1D,2A,2B,2C,2D,3A,3B,3C,3D,4A,4B,4C,4D,4E,5A,5B,5C,5D
Reghan Russell ESC Region 11

Adding session to the cart, please wait...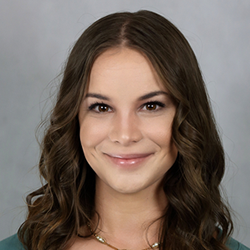 For assistance contact:
Reghan Russell
Instructional Content Coach
rrussell@esc11.net
(817) 740-7637