Braille Document Basics and Tactile Graphic Production for New or Nearly New Braille Transcribers (Paraprofessionals and Teachers of Students with Visual Impairments)
Virtual

- 26316

This online workshop will be live (synchronous) and is intended for those who are new to the role of transcribing print worksheets into braille and the accompanying diagrams and/or images into tactile graphics for K-12 grade students with blindness. We will cover the fundamental knowledge and skills need to be successful. Topics: - Literary worksheets, foreign language - Mathematics and other technical worksheets - Tactile graphics This is a hands-on, experiential training, and full participation is a requirement. The tasks included in each lesson are based on actual work activities. It is strongly recommended that anyone working in the role of transcribing braille materials for students begin to learn braille and work towards Library of Congress certification. Equipment access is required to participate in this training-computer; Duxbury Software, 12.4; braille embosser.
Audiences
Paraprofessionals, Teacher - Special Education
Prerequisite/Special Notes
Course Requirements: -Sign up ten working days in advance so instructional material can be mailed. -A Gmail address to sign into Google Classroom; an invite code will be sent to participants to enroll in the online Classroom. -Complete the Pre-Course survey in the Google Classroom. -Each participant will need a Windows-based PC with a webcam and a microphone. (A headset is highly recommended as it can help eliminate background noises and distractions.) -Good bandwidth
Session 49647
Fee None
Seats Left 12
T-TESS 2.1,2.4
Registration Deadline 9/2/2020 12:00 am
Credit Type Continuing Professional Education
Duration 12:00
T-PESS 1B,4B
Susan OBrien Texas School for the Blind and Visually Impaired
This session is closed for registrations.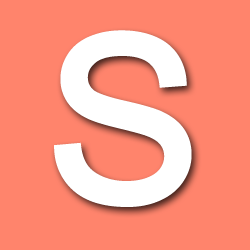 For assistance contact:
Stephanie Walker
State Lead, Visually Impaired
swalker@esc11.net
(817) 740-7594