AHA Basic Life Support (BLS) - 32630
The American Heart Association's BLS course trains participants to promptly recognize several life-threatening emergencies, give high-quality chest compressions, deliver appropriate ventilations, and provide early use of an AED. This course is designed for healthcare professionals and other personnel who need to know how to perform CPR and other basic cardiovascular life support skills in a wide variety of in-facility and pre-hospital settings. This course covers: - Adult, Child, and Infant high-quality CPR and AED use - The AHA Chain of Survival - Important early use of an AED - Effective ventilations using a barrier device - Importance of teams in multi-rescuer resuscitation and performance as an effective team member during multi-rescuer CPR - Relief of foreign-body airway obstruction (choking) for adults and infants Thanks to the Nursing Grant, this year's event is free, making it an invaluable opportunity to enhance your practice without any financial burden.
Audiences
Nurses, School Health Personnel, Child Care Providers, Occupational Therapists, Physical Therapists, School Resource Officer, School Safety Personnel
Prerequisite/Special Notes
None
Session 59023
Fee None
Seats Left 15
T-TESS
Registration Deadline 12/6/2023 12:00 am
Credit Type Attended Meeting
Duration 04:00
T-PESS
Shelby Lampley ESC Region 11
This session is closed for registrations.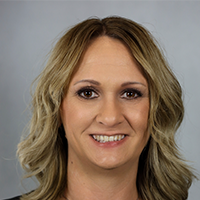 For assistance contact:
Gina Smith
Assistant to Director, Instructional Services and Support
gsmith@esc11.net
(817) 740-7651