OT/PT Spring Webinar Series - 31059
The 2023 OT/ PT Spring Webinar Series (and Live Q&A with the speakers) is back! In this series, provided by Apply EBP, participants will learn practical application of the current hot topics in school-based practice. This series is comprised of one discipline-specific webinar, one on-demand webinar, and a Q&A session. Participants will have access for 60 days from the time of registration: Webinar 1: Incorporating Self-Determination into Your Pediatric Practice with Amy Coopersmith, OTD, OTR/L, MA, Ed Webinar 2: Choose one webinar from the following options: - Your Must-Have Motor Kit: Promoting Movement in the Classroom with Easy to Collect and Carry Materials - Systems Approach to Handwriting Interventions: An Evidence-Rich Practice - The Role of Occupational Therapy Practitioners in School Mental Health Programs - Predicting the Future to Plan the Now: Using Prognosis in Cerebral Palsy - Down Syndrome: Assessment and Intervention Planning Optional Expert Q&A Session: Join us via Zoom on March 31, 2023, 1:30-2:30 p.m. Central Time to ask Karen and Pam questions about embedding school-based OT and PT services. Detailed session descriptions are here: https://docs.google.com/document/d/1DdFAzAxl7mhn8I03f_oIC3ViqIRWHUuy/edit?usp=sharing&ouid=115328168602387093173&rtpof=true&sd=true Please complete this form to indicate your choice of a second webinar, and we will send you a registration packet for the webinar of your choosing: https://forms.gle/PevpZsn1zfZbdgm1A
Audiences
Occupational Therapists, Physical Therapists, Teacher - Special Education
Prerequisite/Special Notes
You will have access for 60 days from the time of registration to watch the webinars.. Please see the following regarding CEUs: o For PTs and PTAs: Apply EBP is a TPTA approved provider of CEUs in Texas (APS #: 2403055TX) o For OTs and OTAs: Apply EBP is a
Session 56790
Fee Please log in to see fees.
Seats Left 54
T-TESS 1.3,2.4
Registration Deadline 5/26/2023 12:00 am
Credit Type Continuing Professional Education
Duration 02:00
T-PESS
This session has already started, so it is ineligible for a refund. Are you sure you want to register?


Adding session to the cart, please wait...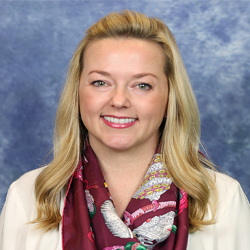 For assistance contact:
Katie Adams
Special Education Specialist, Speech Language Pathology
kadams@esc11.net
(817) 740-7625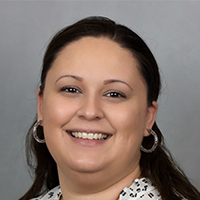 For assistance contact:
Daisy Sheardown
Special Education Technician
dsheardown@esc11.net
(817) 740-3606