(Virtual) District-Level MTSS Team Training (Registration Only Spring 23) - 30466
(Only the primary point of contact/team lead needs to register) The Multi-Tiered System of Support (MTSS) framework can be considered the umbrella for other support systems, such as data-based individualization (DBI), response to intervention (RtI), and positive behavior intervention and support (PBIS). Through MTSS, schools identify students in need of additional support and provide them with evidence-based interventions to reduce academic and behavioral gaps. MTSS Essentials One provides an overview of MTSS and guides participants through establishing a problem-solving team, implementation plan, and planning for ongoing professional development and support. District-level MTSS teams may consist of directors and coordinators that lead and support in the areas of academics, behavior, and mental health.
Audiences
Coordinators, Directors, Central Office Administrators, Charter School Personnel, Instructional Leaders
Prerequisite/Special Notes
Registrant must lead an MTSS Team. The session is not designed for individual participants. Space is limited. The deadline to register is February 6, 2023. Training date is February 13th -14th, 2023. The session facilitator will contact registrants once registration is full to make arrangements for registering their team.
Session 55915
Fee Please log in to see fees.
Seats Left 6
T-TESS 1.3,2.1,2.5,4.3
Registration Deadline 2/14/2023
Credit Type N/A
Duration 00:00
T-PESS 1B,1C & 1D,4B,2C,3B,5A
Gary Alderson ESC Region 11, Ivy Foss ESC Region 11
This is a restricted enrollment workshop. A password is required for registration.
Enter Password:
Incorrect password, please try again






Checking...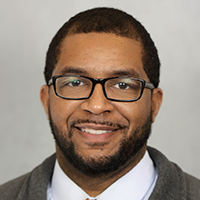 For assistance contact:
Gary Alderson
Special Education Specialist, Behavior
galderson@esc11.net
(817) 740-7635