All Aboard! Early Childhood Beginning Teacher Academy (ECSE, PK, K Teachers) - 29565
Join us as we travel to spectacular destinations that support you in your first years in early childhood. We will explore setting up your environment, instructional best practices, supporting language development, and assessing learning. In each of the five sessions, you will have the opportunity to practice and receive feedback. Classes are spaced out so that you will have time in between sessions to put your learning into practice. Each session will also feature input from a variety of specialists at the service center to support you in your travels with English learners and students with an IEP as well as students struggling with behavior or learning. Your itinerary includes coursework (five face-to-face classes at ESC Region 11 on 9/15/22, 10/20/22, 12/5/22, 1/25/23, and 2/24/23 =30 hours) and coaching (practice and feedback between sessions and two in-classroom visits=10 hours).
Audiences
Teacher - Early Childhood/PreK/Kindergarten, Teacher - Special Education, Child Care Providers
Session 54626
Fee Please log in to see fees.
Seats Left 14
T-TESS 1.1,1.2,1.3,1.4,2.1,2.2,2.4,2.5,3.1,3.2,3.3
Registration Deadline 10/3/2022 12:00 am
Credit Type Continuing Professional Education
Duration 30:00
T-PESS 1B
Tracy Gunn ESC Region 11, Emily Groomer ESC Region 11
This session is closed for registrations.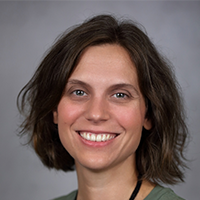 For assistance contact:
Emily Groomer
Early Childhood Special Education Specialist
egroomer@esc11.net